About
To me, art is the process of creation, the mystery of anticipating and letting go, rising and falling in the abyss. Where wicked paint flows in controlled chaos. Where shapes get created, designed and developed, and where those shapes are combined in collages, like energies.

This is how I tell my story, by letting this process flow freely. Letting shapes and colors collide and balance, simply letting art rise into existence.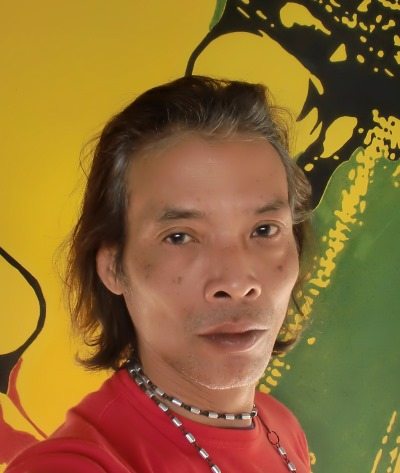 Lodie van Dulken is born in Indonesia, a country rich in culture and traditions. His parents immigrated to the Netherlands when he was 3 years old but his cultural heritage remains clearly represented in his work. He graduated from the Royal Academy of Art in Hertogenbosch Netherlands in 1990.
Nowadays his work emanates from his dedication for the paradigm Art for art's sake, which he describes as 'escaping from art while creating it.' Still having a lot of pleasure and enjoyment in his work, he strives to produce and develop for as long as he is physically able to. He is also known to be very fond of working in collaboration with other artists and does so every chance he gets.
Right now his art should not be seen as a protest but as a reflexion of the world we live in. It's about the madness of war, of religion, of power, repression and so on. The mind is in charge.
Current & future expositions
spring 2019 will be extra colourful, thanks to the exposition that the Kubra foundation has organized for my current works.
The Kubra Foundation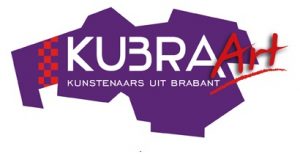 The Kubra foundation accompanies, stimulates and supports their affiliated artists from the Brabant region in the Netherlands. They help them in their development and professionalization as artists and as entrepreneurs. They also represent the interests of these affiliated artists in the cultural landscape of Brabant and beyond.
The Kubra foundation main goal is to stimulate Brabant art and bring it to the attention of a broad public. This is achieved by:
mutual cooperation and cooperation with similar cultural organizations and volunteers.
development of and cross-pollination between affiliated artists.
the provision of a stage for affiliated artists.
Visit the Kubra Foundation on the internet: https://www.stichtingkubra.nl
Exposition start: April 6, 2019
Exposition end: Mei 26, 2019
Location: Burgemeester Loeffplein 64, 5211 RX in Den Bosch, the Netherlands
Previous expositions
| Exposition name | Facility | Location | Year |
| --- | --- | --- | --- |
| AK-47 | 252cc | Ekeren (Belgium) | 2016 |
| Staffel-expo | Asta gallerie | Düsseldorf (Germany) | 2016 |
| AK-47 | Lorentz Casimir Lyceum | Eindhoven (Netherlands) | 2015 |
| AK-47 | De NWE Vorst | Tilburg (Netherlands) | 2015 |
| AK-47 | Artspace Flipside | Eindhoven (Netherlands) | 2015 |
| Vuig | Werklicht | Rotterdam (Netherlands) | 2014 |
| Verscheurd | De NWE Vorst | Tilburg (Netherlands) | 2012 |
| Incubate | Open Source | Tilburg (Netherlands) | 2011 |
Thank you, dear people, for helping me to reach out to the public.